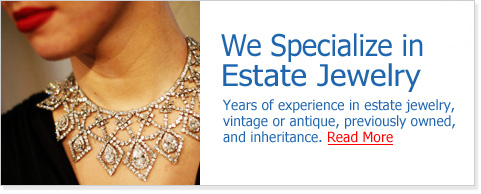 Northridge Diamond Buyers Los Angeles, CA.
Diamond Buyers Los Angeles, California

Including Jewelry Buyers, Engagement Ring Buyers, Precious Color Stones, and Large Diamond Buyers. The Best Prices Paid from Northridge Diamond Buyers Los Angeles. We're a highly respected Diamond Buyers offering you top dollar for your diamonds and precious color stones. Sell A Diamond, Sell Diamond Jewelry. Fine Diamonds, Loose Diamonds, Broken Diamonds, Diamond Jewelry, and Natural Fancy Color Diamonds

Sell Diamonds, Estate Jewelry, Loose Diamonds, Wedding Rings, & Precious Color Stones
As one of America's most prestigious Diamond Buyers and Diamond Jewelry Buyers, Northridge Diamond Buyers provide the most professional treatment throughout the entire process. We strive to provide you with answers to all your questions about Selling Diamonds

You'll find doing business with Northridge Diamond Buyers to be a professional and enriching experience. Whether you are buying or would like to sell diamonds to us, we at NorthridgeDiamondBuyers.com can assure you of a transparent and straightforward business transaction. You can sell diamonds to us from anywhere in the United States. Those living in Los Angeles, California may prefer to visit our store to sell diamonds, but we can also arrange for shipment of your item in a secure and insured manner for evaluation.